THE CIPHERS
Imagine feeling scared - all the time!
Living with autism can feel like that.
Want to know more? In The Ciphers you will see the world through their eyes as you journey into a world of difference. It's a place where nothing is as it seems. Where the ordinary becomes extra-ordinary and the everyday can be really frightening.
That's because the sensory differences distort the way you hear, feel and see things. It makes some noises painful. Means a gentle touch can hurt. And that bright or dim light can distort your vision
CLICK ON E-BOOK FOR LINK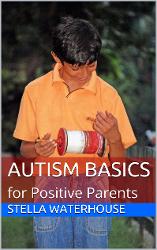 CLICK ON E-BOOK FOR LINK
Autism is not a behavioural condition.
Each child faces immense difficulties caused by great anxiety and/or by their sensory differences. Such things can have an immense impact on their daily lives and underpin some of the apparently unusual – or difficult – behaviour.
This clear, concise guide will enable you to identify your child's strengths as well as those areas in which he will need help if he is to fulfil his potential.
DISCLAIMER
All the information on this site originates from my work and research over the past 30 + years and should not be construed as medical advice
Useful Links
An exciting new project helping people into work
~
How to make your home sensory friendly