STELLA WATERHOUSE - AUTISM EXPERT & EDUCATOR
As a second generation educator and autism awareness expert I share my personal and professional experience and understanding of how autism presents to the world and the many challenges that people with autism and their families face in their daily lives.
My goal is to offer practical advice, insight and solutions to parents and teachers so that the child's life isenriched and supported and the family's life enhanced.
***
BRIEF BIO
Stella Waterhouse first came across autism in the late 1960s when she met three very different children, all of whom shared the same diagnosis. She went on to spend much of her career working with both children and adults with autism and Asperger's Syndrome as a teacher, caregiver and finally, as a Deputy Principal of a residential community for adults with ASD.
She began researching autism in 1990 and is a published author of several books including A Positive Approach to Autism which attracted good reviews from such well known autism experts as Donna Williams and Paul Shattock OBE. She has also authored a series of concise but informative books for parents and teachers, and is currently completing her forthcoming series:
Autism Decoded.
REVIEWS
A Positive Approach to Autism
When I met Stella Waterhouse I was, on reflection, surprised, that a non-autistic, so called, professional had ideas about autism which seemed so much closer to an autistic perspective than can be said for many others. Donna Williams
Autism Decoded.
Part history, part mystery and a fascinating read.
Nancy Alspaugh Jackson - award-winning national television producer, author and autism activist.
STELLA WATERHOUSE - AUTISM EXPERT
Former teacher, caregiver and Deputy Principal of a residential community for adults with ASD.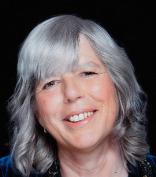 Story Ideas
Autism Basics - the things you need to know to help your child thrive.

The Greatest Secret? Did Britain's greatest codebreaker have Asperger's Syndrome? (The Imitation Game).

Autism Myth Busting: Fact Vs. Fiction. Is autism solely a product of the 20th century? Earlier Diagnosis vs Earlier Onset - where does the truth really lie? Do all men really have Asperger's syndrome? Find out here.

Do Some Sounds Hurt Your Ears? The facts behind hyperacusis - common complaints that affect people with autism and other people too.

The Dilemma - When Your Head Says 'Vaccinate' but Your Heart Says 'No' - Top tips to reducing risks.
Based in the UK Stella Waterhouse is available for interviews via Skype.
To contact her please call:
Tel: 0044 01308868802
Mobile:
or email: stellawaterhouse3@gmail.com